STARTING BACK, SEASON 2018.
First time on a Motocross bike in 36 Years.
Broardford Bike Bonanza Pit area set up.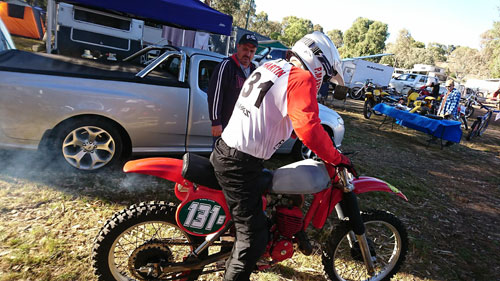 Broadford Bike Bonanza, first real test ride.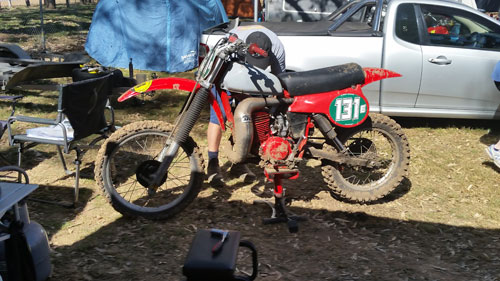 What is all this mud about?
First Race, Round 2 Gloucester TT.
Round 2 Mis-directed missile.
LEARNIG TO RIDE MX AGAIN, SEASON 2018.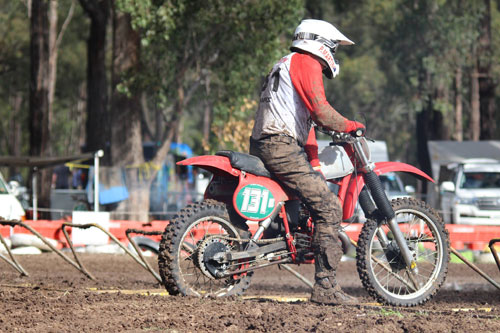 Round 3 Maitland, ready to go.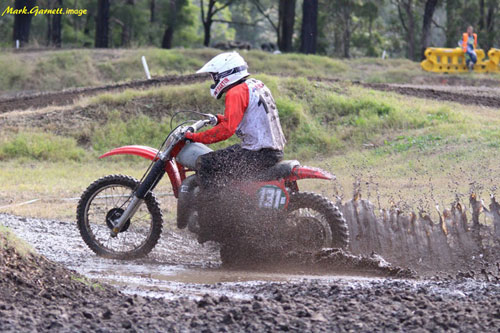 Round 3, Maitland Mud.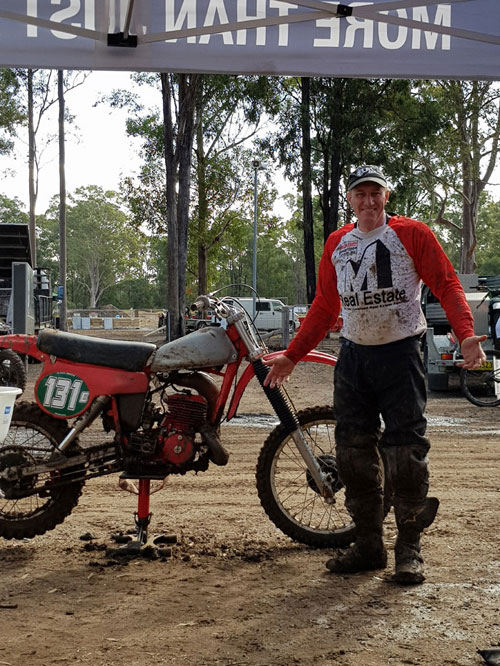 Round 3 Mud, what is mud doing on a race track?
Friends join the Team at the VMX State of Origin 2018.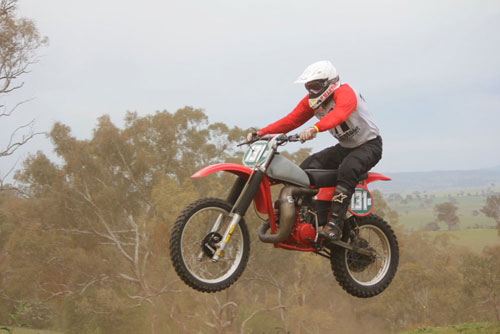 Round 6 Mount Panorama VMX, Jumping comes easier.
Round 6 Mount Panorama VMX, starting to move more dirt.
SO MUCH MORE TO LEARN: NO LONGER NATURAL TERRAIN.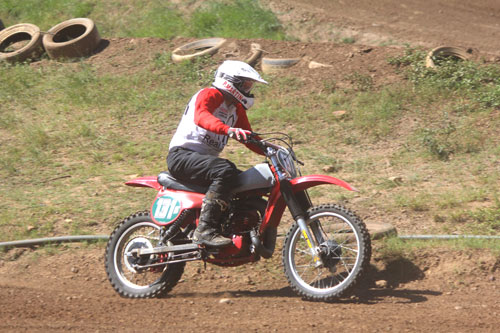 Modern VMX Tracks; Table Tops, Doubles, ripples, step up jumps, all new to me.
Heaven VMX Frequent Flyer.
250EVO Podium from Left; 1st Brendan Richards, 2nd Chris Drabsch, 3rd Peter Martin.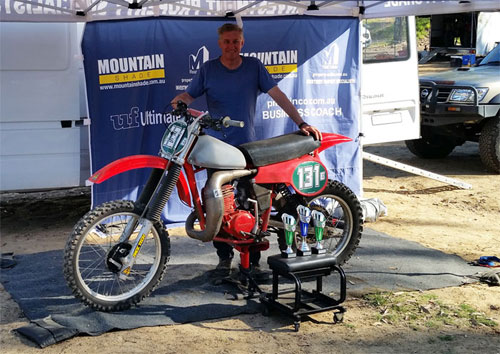 Not a bad start. One Championship win and two 3rds out of four Championships contested.
In 2019 the VMX learning continues on the CR250RZ.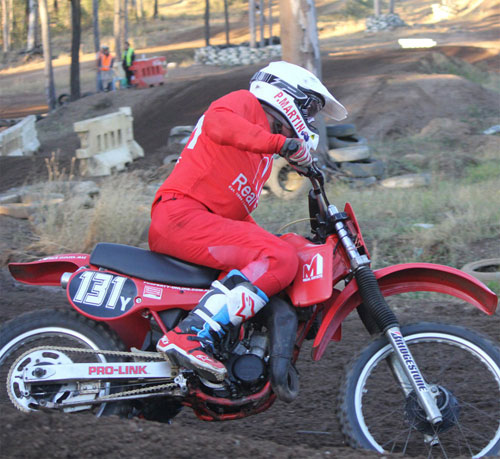 5th in the 2019 Australian 125cc Post Classic Championship - Honda CR125 RC.
SPECIAL THANKS TO; The Companies and products that support our racing. To Diana Harding for taking so many great images and thank you also to; Mark Garnett, Kristina Zivanovic, Leon Kelly and Brett Davis for contributing images.